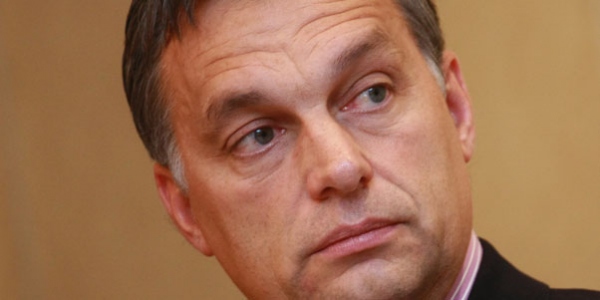 Free market or politics?
30 March 2007
Viktor Orbán, chairman of Fidesz - Hungarian Civic Union expressed his concerns about the Hungarian government's energy policy.

On 28, March, Fidesz organized an international conference to commemorate the 50th anniversary of the Treaty of Rome signed in 1957, establishing the European Economic Community (EEC), the predecessor of the European Union. In his speech, Mr Orbán stated that there exist fundamental differences between the European and the Russian way of thinking, the former being centered around free markets while the influence of the state continues to dominate and characterize the latter. Contrary to the actors of the free market in Europe, who accept the rules of competition, this logic is still denied in Russia. The chairman of Fidesz emphasized that Hungary should engage in a common European energy policy.

Mr Orbán's speech concluded, Zsolt Németh, MP of Fidesz and chairman of the Parliament's committee on foreign policy had just commenced his concluding speech when His Excellency, Igor Savolsky, the Russian ambassador to Hungary, also among the guests invited, took the stage unexpectedly and commented the speech of the former Hungarian PM, in spite of not being present as a lecturer at the event. Mr Savolsky declared that any European energy policy may only be based on the principles of free market competition, and added that while the chairman of Fidesz was only concerned with domestic politics, it was not Russia but its companies that supply the gas.

"Due to the existing pipelines, Russian gas and oil are cheaper, therefore there is no need to talk politics here", said HE the ambassador, continuing his remarks directed at Viktor Orbán. "Energy strategy, now that has to do with politics, but market is market. Am I understood, Mr Orbán?" - ended his comments the seemingly indignant Mr Savolsky.

Following the Russian diplomat's intervention, the Lithuanian ambassador also commented on what has been discussed and reacted to the words of Mr Savolsky by reminding those present that Vilnius has been under constant pressure from a Russian monopoly unsatisfied with a privatization process.


fidesz.hu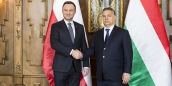 On Saturday morning, Prime Minister Viktor Orbán received President of Poland Andrzej Duda in Parliament.
In answer to questions from foreign journalists in Brussels on Friday, the second day of the summit of the European Union's heads of state and government, Prime Minister Viktor Orbán said that Hungary does not like double standards, and therefore does not support them being applied to anyone, including Poland.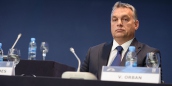 At a press conference in Brussels on Friday afternoon, in which he evaluated the agreement between the European Union and Turkey, Prime Minister Viktor Orbán said that Hungarian diplomacy has achieved its goals.