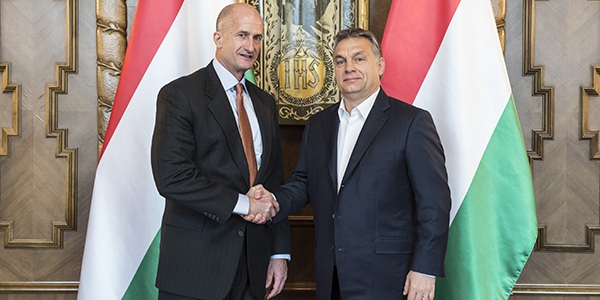 Prime Minister Viktor Orbán and Vice Chairman of GE discuss cooperation between higher education and industry and the Paks enlargement
20 January 2016
In Parliament on Wednesday Prime Minister Viktor Orbán and Vice Chairman of General Electric (GE) John G. Rice discussed Hungarian developments in the field of workforce training and the Paks II enlargement project.
The meeting was also attended by Minister of the Prime Minister's Office János Lázár and Minister of Foreign Affairs and Trade Péter Szijjártó. In order to provide high-quality training possibilities for Hungarian workers, participants at the meeting agreed to initiate cooperation between higher education and the industrial sector that will be of regional importance.
Also on the meeting agenda was capacity increase at the Paks Nuclear Power Plant. The Vice Chairman of GE showed interest in the project, and both he and the Prime Minister expressed their hopes that it will provide an opportunity for a successful American-Russian cooperation.
Both parties noted with satisfaction that GE is the third largest exporter in Hungary, providing jobs to 11,000 Hungarian citizens, and that the company is continuously expanding its capacities in the country.
MTI, Cabinet Office of the Prime Minister, Photo: Károly Árvai/kormany.hu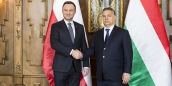 On Saturday morning, Prime Minister Viktor Orbán received President of Poland Andrzej Duda in Parliament.
In answer to questions from foreign journalists in Brussels on Friday, the second day of the summit of the European Union's heads of state and government, Prime Minister Viktor Orbán said that Hungary does not like double standards, and therefore does not support them being applied to anyone, including Poland.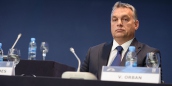 At a press conference in Brussels on Friday afternoon, in which he evaluated the agreement between the European Union and Turkey, Prime Minister Viktor Orbán said that Hungarian diplomacy has achieved its goals.