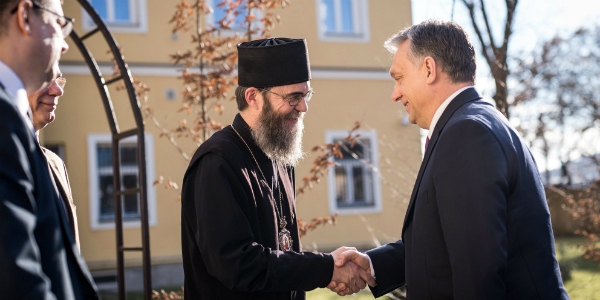 Prime Minister Viktor Orbán holds talks with Bishop of Miskolc Eparchy
11 February 2016
On Thursday, at invitation of Bishop of Miskolc Eparchy Atanáz Orosz, Prime Minister Viktor Orbán visited the seat of the Eparchy.

The meeting was also attended by Minister of Human Capacities Zoltán Balog and Minister for National Development Miklós Seszták. On the agenda of the discussions was cooperation between the Government of Hungary and the Greek Catholic Church – and within that the Eparchy of Miskolc – and future shared tasks.

Bishop Orosz expressed his thanks for the support received so far from the Government. This support has resulted in the renovation of the cathedral, the Eparchy's archives and the building of the Greek Catholic Art Collection, which also houses the central management of one of the Eparchy's public education institutions.

(Cabinet Office of the Prime Minister, Photo: Miklós Kobza)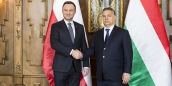 On Saturday morning, Prime Minister Viktor Orbán received President of Poland Andrzej Duda in Parliament.
In answer to questions from foreign journalists in Brussels on Friday, the second day of the summit of the European Union's heads of state and government, Prime Minister Viktor Orbán said that Hungary does not like double standards, and therefore does not support them being applied to anyone, including Poland.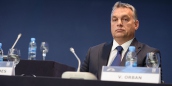 At a press conference in Brussels on Friday afternoon, in which he evaluated the agreement between the European Union and Turkey, Prime Minister Viktor Orbán said that Hungarian diplomacy has achieved its goals.