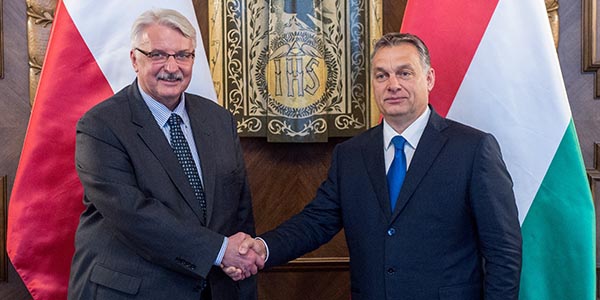 Polish Prime Minister to hold talks in Budapest next Monday
3 February 2016
On Wednesday afternoon Prime Minister Viktor Orbán received Polish Minister of Foreign Affairs Witold Waszczykowski in Parliament. The Polish politician was on an official visit to Budapest to hold talks with his Hungarian counterpart Péter Szijjártó.
The Prime Minister discussed bilateral relations and current EU affairs with Mr. Waszczykowski, and they also talked about the details of Polish Prime Minister Beata Szydło's visit scheduled for next week. Ms. Szydło will arrive in Budapest on 8 February on an official visit initiated by Prime Minister Viktor Orbán.
MTI, Photo: Gergely Botár/kormany.hu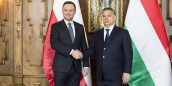 On Saturday morning, Prime Minister Viktor Orbán received President of Poland Andrzej Duda in Parliament.
In answer to questions from foreign journalists in Brussels on Friday, the second day of the summit of the European Union's heads of state and government, Prime Minister Viktor Orbán said that Hungary does not like double standards, and therefore does not support them being applied to anyone, including Poland.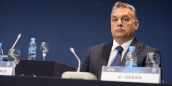 At a press conference in Brussels on Friday afternoon, in which he evaluated the agreement between the European Union and Turkey, Prime Minister Viktor Orbán said that Hungarian diplomacy has achieved its goals.